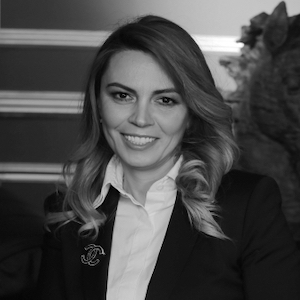 Odeta Nestor
President, Remote Gambling Operators Association
Odeta Nestor holds the position of President of the Remote Gambling Operators Association with 10 years of experience in regulatory affairs in the gambling industry, cumulating with over 17 years of experience in economics and finance.
Also held the position of President of the National Gambling Office, with impressive professional performance, Romania becoming one of the countries in the European Union with the best legal regulations in the online gambling sector.
The Remote Gambling Operators Association was established out of the desire to bring under the same roof the main operators of remote gambling, for a clear representation in the industry. The main purpose of the association is to promote and protect the rights and interests of remote gambling operators, licensed in Romania.
The Remote Gambling Operators Association also focuses on mediating the relationships of remote gambling operators with government institutions, as well as maintaining a balanced environment in competition in this industry, supporting the competent bodies in improving legislation and influencing the industry for development, in a responsible environment, for the benefit of the public and the economy.