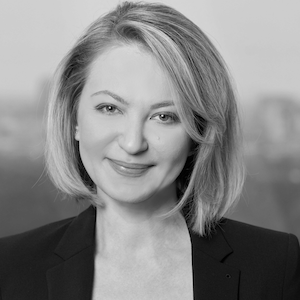 Florina Tănase
Legal and Corporate Relations Director, Telekom Romania
Florina Tănase holds the position of Legal Director and Corporate Relations of Telekom Romania and has 16 years of experience in executive management positions in the fields of legal, corporate governance, regulation, compliance, security, CSR and communication, in highly regulated industries such as telecom and farma.
With a history of outstanding professional performance, Florina Tănase is a graduate of the University of Bucharest, Faculty of Law, holds a Master's degree in European Union law, as well as a Master's degree in Competition Culture at the Academy of Economic Studies in Bucharest.
He also attended a training course at London Business School and has an EMBA Tiffin University and the University of Bucharest.
He holds international internships in mergers and acquisitions and in Business Organizations, obtained from the International Bar Association and College of Law of England and Wales and follows the International Directors Program at INSEAD.