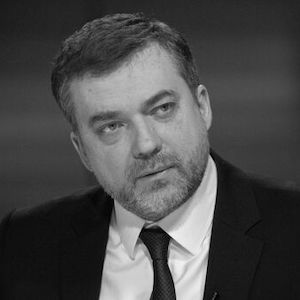 Andrii Zagorodniuk
Former Minister of Defence, Ukraine
Zahorodniuk studied law at the Taras Shevchenko National University of Kyiv. He also graduated from Warwick University and Oxford University.
Zahorodniuk is the CEO of Discovery Drilling Equipment
From 2015 to 2017, Zahorodniuk headed the Reform Project Office at the Ministry of Defense of Ukraine In 2018 he was a member of the Reform Project Office under the Ministry of Defense.
Zahorodniuk became an advisor to the President of Ukraine Volodymyr Zelensky after Zelensky was elected president in the 2019 Ukrainian presidential election.
On 9 July 2019, President Zelensky appointed Zahorodniuk to serve as a Member of the supervisory board at Ukroboronprom.
On 29 August 2019 Zahorodniuk was appointed Minister of Defence in the Honcharuk Government. On 4 March 2020 he was succeeded (in this post) by Andrii Taran.